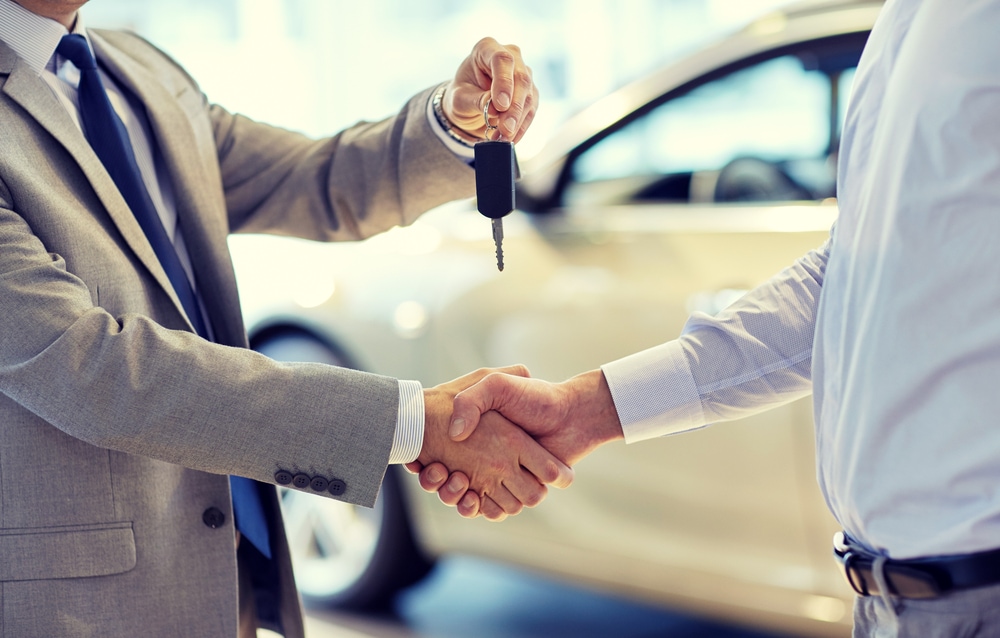 Are you looking for a Honda dealership near Palo Alto that sells new, used, or pre-owned vehicles? Honda San Carlos has got you covered. We have a wide range of cars, trucks, and SUVs in our dealership, ready to get you a vehicle that suits your needs, budget, and expectations.
Our team has the expertise and in-depth knowledge of Honda cars and can handle any questions, leaving you satisfied and enabling you to make informed decisions. Honda San Carlos maintains a solid relationship with all our clients, ensuring that customers get all Honda services under one roof. If you are looking for a Honda dealer near Palo Alto, check us out for various services. 
New Honda Cars and SUVs for Sale near Palo Alto, CA
Our new inventory at the Honda San Carlos has what you need when buying a new Honda vehicle. Our range of different Honda models comes with modern and quality features for convenience and comfort. We are highly reliable, and our sales team is always ready to attend to you to help you get the new Honda vehicle of your dreams. We have to ensure every customer gets what they want, which is why we keep our prices competitive. 
Used and Certified Pre-Owned Cars, Trucks, and SUVs near Palo Alto, CA
Buying used and pre-owned vehicles are one of the safest options that can save you many inconveniences moving from one place to another. Once you buy a Honda car, it is important to do due diligence and identify a reliable, reputable, experienced dealership with highly efficient cars to help you. Some dealerships overcharge, while others do not consider customer service carefully. But at Honda San Carlos, we understand your needs, analyze your budget and advise you accordingly.
With Honda San Carlos, you don't have to worry about the quality of the car because our cars are highly maintained and cleaned. You can be sure of getting a car in good condition worth value for your money. Our pre-owned inventory is full of certified pre-owned cars, so we assure you that you will get a well-serviced quality car. We buy all types of Honda vehicles, and our inventory is one of the best places to get used and certified pre-owned cars. 
Honda Financing near Palo Alto, CA
When you identify a car you like, one of the primary considerations is how you will finance the car. You will need to pay a good amount for your Honda car, and the prices vary based on different factors. If you need a Honda with a limited budget, Honda San Carlos will help you find a suitable auto loan, depending on your needs and expectations.
Our finance department has experienced finance consultants ready to answer all your questions concerning financing to help you get the best auto loan options. 
Honda Service Center Near Palo Alto
The effectiveness and efficiency of your Honda vehicle depend on how you take care of it. It is important to consider regular maintenance from an experienced technician such as Honda San Carlos to get your car inspected and serviced accordingly.
At Honda of San Carlos, our services include tire rotation, oil changes, brake service, and auto repair at competitive costs. We offer quality work worth value for your money. Are you experiencing issues with your Honda? Schedule a service today. 
Honda Parts and Accessories near Palo Alto, CA
Our Honda dealer near Palo Alto has quality parts and accessories for all Honda models and types. Our parts and accessories department has experienced teams that understand all the Honda accessories in-depth and can help you quickly get what you need. The team will answer all your questions immediately and help you make informed decisions depending on your desire. 
Honda Sales and Service near Palo Alto
Are you looking for a reliable, reputable, and experienced Honda dealership near Palo Alto? Honda San Carlos is here for you. Our inventory is full of quality Honda cars, SUVs, and trucks. You have a lot to check out, and choose a car, SUV, or truck suitable for your needs. Want to learn about what we deal with? Contact us today to schedule a service.
Image Source: Ground Picture / Shutterstock